You are here
Overview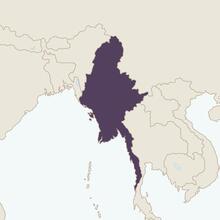 NDI has supported international advocacy in Burma since 1995 and provided assistance to civil society organizations inside Burma to monitor the 2010 national and 2012 parliamentary by- elections.
Prior to the country's 2015 parliamentary elections, NDI supported the formation of Burma's first accredited citizen monitoring organization, the People's Alliance for Credible Elections (PACE). For these polls, PACE and other NDI partners -- domestic monitoring groups focused on women, youth and ethnic minorities -- mobilized over 5,000 citizen monitors throughout the country.The 2015 parliamentary elections -- the country's first competitive general election in 25 years -- led to an overwhelming victory for the opposition National League for Democracy (NLD) and brought new voices to the national parliament, state and regional parliaments and the executive branch.  NDI is working with national, regional and state parliamentarians, committee chairs and leadership staff to build modern, democratic representative institutions. In addition, the Institute is continuing to support PACE and other civic groups as they develop recommendations to improve future elections.
Get Involved
NDI's work upholds the idea that democracy is a human right – a principle enshrined in the Universal Declaration of Human Rights. But it's a human right that many around the world still struggle to attain. You can be part of the solution. Join the movement for democracy.