You are here
Overview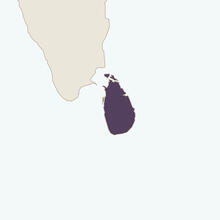 In Sri Lanka, NDI has assisted civil society groups in conducting election monitoring, advocacy and civic education campaigns for the 2000, 2005, 2010, 2015, and 2019 elections. In October 2019, NDI conducted a Pre-Election Assessment Mission ahead of the November 2019 presidential election. 
In 2015, Sri Lanka became the first South Asian member of the Open Government Partnership (OGP) - a multilateral platform for participating countries to develop commitments to make their governments more open and accountable. NDI's assistance programs in Sri Lanka have resulted in the parliament forming a multi-party Open Parliament Caucus and developing an Open Parliament Plan, to be implemented in partnership with civil society, with commitments for greater legislative openness in support of the country's national action plan for open government. NDI is also supporting an innovative, district-level youth leadership program in partnership with Sarvodaya, one of Sri Lanka's largest and oldest civil society movements.
Get Involved
NDI's work upholds the idea that democracy is a human right – a principle enshrined in the Universal Declaration of Human Rights. But it's a human right that many around the world still struggle to attain. You can be part of the solution. Join the movement for democracy.