INTERNATIONAL WOMEN'S DAY 2018
Take Our Quiz
Test your knowledge about rural women.
Meet Our Featured Rural Women Activists
Current CEPPS Programming to Empower Rural Women
Current CEPPS Programs
The Consortium for Elections and Political Process Strengthening (CEPPS) pools the expertise of three premier international organizations dedicated to democratic development.
After the first round of Guatemala's general elections in September 2015, CEPPS members organized a podcast interview with their Guatemalan partners to gauge their impressions of how the electoral process unfolded and discuss the political environment in the country. Participants included: Maria Eugenia Mijangos, who, as a Magistrate of the Supreme Electoral Tribunal, was responsible for administering the elections; Pilly Salazar, a transgender woman journalist who participated in IRI's training program for responsible journalism; and Eugenia Juárez Xol, who participated in NDI's long-term observation of electoral violence and illicit campaign finance in El Estor.
IFES Sri Lanka and its partner, Hashtag Generation, created a public awareness campaign called #SheLeads to highlight the importance of women in politics and educate citizens about Sri Lanka's new local level women's quota. The campaign was made possible with support from the Australian Government Department of Foreign Affairs and Trade.
IRI's Empower Program in Jordan supports rural women in poverty pockets across the country with skills and opportunities for civic engagement in order to promote their activity and inclusion in local community life and problem solving. Learn more about two Jordanian women's stories of becoming community leaders.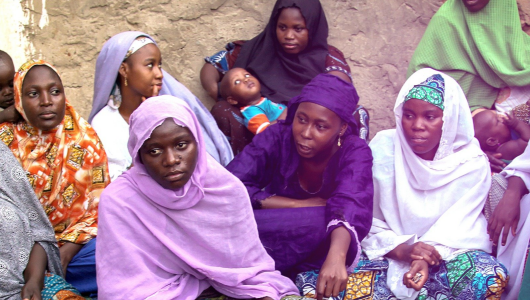 In mid-2016, NDI began partnering with the Life Helpers Initiative (LHI), a Sokoto-based civil society organization (CSO) in Nigeria known for health, education and socio-economic interventions. With NDI's training, LHI has set out on campaigns to empower local women as political activists and advocates in three of Sokoto's Local Government Areas (LGAs): Bodinga, Dange Shuni and Yabo. Recently as a result, women have influenced decision-making by targeting their local government council with advocacy in the Sokoto State. Learn more about it here.
ABOUT NDI
NDI's work upholds the idea that democracy is a human right – a principle enshrined in the Universal Declaration of Human Rights. But it's a human right that many around the world still struggle to attain. You can be part of the solution. Join the movement for democracy. To learn more about our work with women  visit our gender and democracy page.