You are here
Overview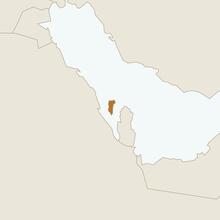 Since the renewal of pro-reform protests in 2011, there appears to be little prospect of reaching a settlement to Bahrain's political crisis. The national dialogue process has stalled, thousands of peaceful activists have been detained, and the majority of reforms promised in the 2011 Bahrain Independent Commission of Inquiry (BICI) report have yet to be fully implemented – all of which contributes to the deepening of the political, social and religious cleavages in Bahrain. This polarization and politicization has left little space for reform-minded activists to work together across the country's numerous fault lines. Nevertheless, a number of civic and political activists and civil society organizations (CSOs) remain dedicated to finding ways to move the country through the current impasse.
Since 2003, NDI has supported the efforts of Bahrainis across the political divide to develop a political process and institutions that can earn the confidence of the Bahraini people. Specifically, NDI has supported citizen election observation, trained members of parliament and parliamentary staff, worked with civil society and government officials, and engaged youth to encourage political participation.
NDI's current programs help  moderate young activists from new and established CSOs, political societies, and business associations across the political spectrum build the skills and the relationships that will prepare them to contribute to national reconciliation when there is an opening. NDI's assistance is designed on the premise that building the capacity of young people to engage in constructive dialogue and community work will increase their confidence to engage in the political process, help them build support within their communities for reconciliation, and foster an environment that is more open to compromise and change.
Get Involved
NDI's work upholds the idea that democracy is a human right – a principle enshrined in the Universal Declaration of Human Rights. But it's a human right that many around the world still struggle to attain. You can be part of the solution. Join the movement for democracy.