You are here
Overview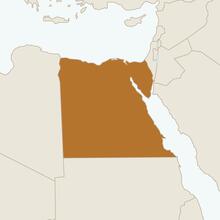 The fall of the 30-year authoritarian regime of President Hosni Mubarak was the culmination of years of deteriorating political, economic and social conditions for Egyptian citizens. The ability of Egypt to move forward from autocracy to democracy continues to  depend on its ability to establish democratic institutions perceived by its people as inclusive and representative.
NDI has worked in Egypt since 1995 when it helped support Egypt's first domestic election observation initiative. In 2005 and again in 2010, NDI assisted civil society organizations conduct the first officially sanctioned election observation in Egypt for the presidential and parliamentary elections. Through 2011 NDI's programs included sharing international experiences on democratic transitions, training for the long-term development of political parties, and assistance to civil society organizations engaged in election monitoring, civic education and nonpartisan voter education.
After closing its Cairo offices in 2012 in accordance with the international NGO laws in Egypt, NDI Egypt continues to provide consultations to political parties as requested. NDI programming creates resources that support capacity building and technical support initiatives for  youth and women who seek to participate in their local government and communities through candidacy in municipal elections.
Get Involved
NDI's work upholds the idea that democracy is a human right – a principle enshrined in the Universal Declaration of Human Rights. But it's a human right that many around the world still struggle to attain. You can be part of the solution. Join the movement for democracy.