NDI Donor Privacy Policy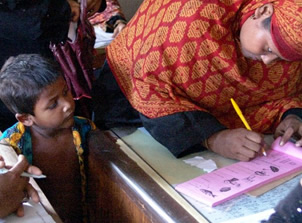 NDI is committed to protecting the privacy of its donors. We keep personal and gift information secure and use it only in accordance with the terms of this policy.
NDI donors can be confident that:
Each gift will receive appropriate acknowledgment and recognition.
Personal information will be handled safely and securely. Only authorized employees who have been trained in the proper handling of donor information will have access to this information.
 
NDI will not sell, rent or share the personal or contact information of donors with any other individuals or organizations.
Contact information will be used only to update the donor on NDI activities and initiatives, send information on fundraising campaigns and provide donor appreciation.
All questions or concerns expressed by the donor will receive prompt, truthful and forthright answers.
The donor's name will be removed from all internal lists upon written request.
NDI complies with the regulations of the Internal Revenue Service and the laws of all states in which we solicit donations.