You are here
Overview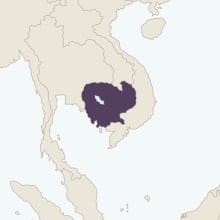 Since 1992, NDI has partnered with Cambodians, elected representatives, political parties, and civil society organizations to encourage transparent governance and inclusive political participation. The Institute has helped to promote political party codes of conduct, women's participation in the political process and citizen-led initiatives to monitor and reform the electoral process. 
Cambodia's political landscape has become more restricted in recent years. In response to significant gains made by  the main opposition party, the Cambodia National Rescue Party (CNRP), in the 2017 local elections, the Supreme Court of Cambodia dissolved CNRP and the government imprisoned CNRP's leader. In the 2018 general elections, with no viable opponent, the Cambodia People's Party gained control of all National Assembly seats, continuing its more than 30-year hold on power. Despite increasingly limited space for political dialogue and a robust civil society, NDI continues to partner with civil society to advocate for a return to democracy in Cambodia.
PRESS RELEASE: Statement on Cambodian Government's Decision to Shut Down NDI's Office in Cambodia
Get Involved
NDI's work upholds the idea that democracy is a human right – a principle enshrined in the Universal Declaration of Human Rights. But it's a human right that many around the world still struggle to attain. You can be part of the solution. Join the movement for democracy.