You are here
Overview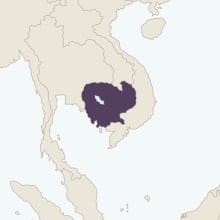 PRESS RELEASE: Statement on Cambodian Government's Decision to Shut Down NDI's Office in Cambodia
Since 1992, NDI has partnered with Cambodians, their elected representatives, political parties, and civil society organizations to encourage transparent governance and inclusive political participation. The Institute has helped to promote political party codes of conduct, women's participation in the political process, and citizen-led initiatives to monitor and reform the electoral process.
Cambodia's last general elections, which were held in 2013, marked the first time since the country's democratic transition in 1992 that a united opposition gained a substantial number of seats in the National Assembly. Despite this shift, the governing Cambodian People's Party continues to dominate after 30 years under the same leader. Citizens are limited in their engagement of elected officials, and mistrust between civil society and government impedes a fully inclusive and participatory democracy.
Get Involved
NDI's work upholds the idea that democracy is a human right – a principle enshrined in the Universal Declaration of Human Rights. But it's a human right that many around the world still struggle to attain. You can be part of the solution. Join the movement for democracy.