You are here
Overview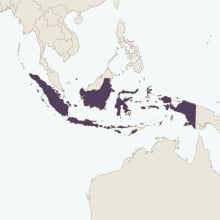 NDI has worked in Indonesia since 1996 and supported programs to build the capacities of domestic monitoring groups, civil society organizations, political parties, women and youth political activists to participate in the 1997, 1999, 2004 and 2014 elections. 
Although the program is no longer active, NDI's efforts in Indonesia included helping local civic groups conduct independent observation of Indonesia's local and national elections by using methods such as sample-based observations, voter attitude surveys and voter registry assessments. NDI also supported the development of national and local legislative bodies. In addition, after the 2005 Aceh Peace Agreement was signed, NDI conducted programs to assist civil society and political parties in Aceh participate in elections and establish democratic political institutions.
While Indonesia has emerged as a model for democracy in the region,the success of its democratic consolidation requires improved government responsiveness, transparency and accountability at all levels, particularly in municipalities and districts across the country. NDI has engaged local city government and civil society leaders in Indonesia in a program on smart city and open government practices, bringing together representatives from civil society and city governments to tackle complex city issues and promote civic innovation.
Get Involved
NDI's work upholds the idea that democracy is a human right – a principle enshrined in the Universal Declaration of Human Rights. But it's a human right that many around the world still struggle to attain. You can be part of the solution. Join the movement for democracy.