You are here
Overview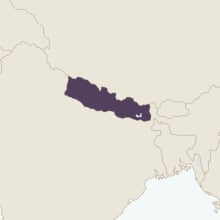 NDI has worked in Nepal since 1994, conducting programs for political party and parliamentary development, voter and civic education, domestic election observation, and youth and women's political empowerment.
After years of political deadlock, Nepal's Constituent Assembly succeeded in September 2015 in enacting a new constitution to move the country forward. However, citizen confidence in the government remains low following delays in reconstruction and relief efforts in the aftermath of the April 2015 earthquake that devastated the country. In response, NDI's current programs are focused on strengthening political parties and the country's electoral and legislative processes. In addition, the Institute is providing crisis communications assistance to government bodies and political leaders, and is supporting the work of civil society groups to monitor and report on reconstruction efforts in earthquake-affected districts.
Get Involved
NDI's work upholds the idea that democracy is a human right – a principle enshrined in the Universal Declaration of Human Rights. But it's a human right that many around the world still struggle to attain. You can be part of the solution. Join the movement for democracy.