You are here
Overview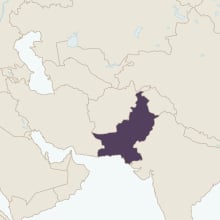 NDI was actively engaged in supporting Pakistan's democratic development for more than 20 years, working with political parties and civic groups seeking to strengthen democratic institutions.
The Institute supported programs that help political parties become modern and inclusive. NDI worked extensively with women and young party activists to help them develop party-building skills and advocate for greater inclusion at the decision making level. In addition, the Institute conducted election observation missions, trained party polling agents and worked with partner organizations on media, communications and advocacy issues.
Get Involved
NDI's work upholds the idea that democracy is a human right – a principle enshrined in the Universal Declaration of Human Rights. But it's a human right that many around the world still struggle to attain. You can be part of the solution. Join the movement for democracy.