You are here
Overview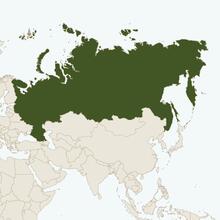 NDI began working in the Russian Federation in the late 1980s in response to requests from Russians for international exchanges of experience.
NDI closed its office in Russia in 2012. Since then, NDI has continued to offer Russian language resource materials and other programs upon request to Russian speakers around the world. At the request of Russian-speaking partners, the Institute has sought to share international expertise on political process monitoring and civic and political organizing. The Institute also fosters dialogue among international civic and political peers on issues of mutual interest.
Get Involved
NDI's work upholds the idea that democracy is a human right – a principle enshrined in the Universal Declaration of Human Rights. But it's a human right that many around the world still struggle to attain. You can be part of the solution. Join the movement for democracy.