You are here
Overview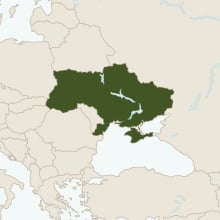 The "Revolution of Dignity" in 2014 confirmed that Ukrainians aspire to democratic reforms and a closer relationship with the West. NDI's public opinion research has shown that Ukrainians desire more responsive government and a more inclusive political culture.
NDI provides democratic political leaders and activists with the skills and tools they need to establish effective and representative parties with national support. NDI consults with party leaders on recruiting and encouraging women in party activities and including gender policy positions in party platforms. In addition, the Institute's work with Ukrainian civic organizations and coalitions helps those partners develop and implement comprehensive issue advocacy strategies that engage citizens at the grassroots level in public decision-making. A survey research program assists the Institute's partners in understanding the country's shifting political attitudes and trends and designing effective and responsive outreach strategies and activities.
Get Involved
NDI's work upholds the idea that democracy is a human right – a principle enshrined in the Universal Declaration of Human Rights. But it's a human right that many around the world still struggle to attain. You can be part of the solution. Join the movement for democracy.