You are here
Overview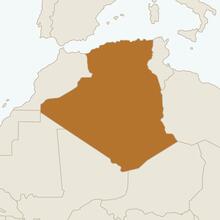 Since popular protests swept across the Middle East and North Africa in 2011, Algeria has charted a different course than its neighbors, largely avoiding the violence and social upheaval seen elsewhere in the region. However, the regime now faces substantial economic and social obstacles as prices for oil and gas remain low while citizens' expectations and demands grow for employment opportunities, housing subsidies, and other social benefits. Legislative and local elections scheduled for 2017 could bring to the fore public discontent with the political status quo. At the same time, these polls could provide new opportunities for Algerian political actors to demonstrate responsiveness to citizens' priorities and govern in a more responsive fashion following the polls.
Since 1997, NDI has worked to strengthen political parties, civil society organizations, and elected officials in Algeria to better represent citizens and encourage more inclusive and representative political processes. Working alongside partners from across the political spectrum, the Institute aims to bridge the gap between citizens and the political class to build trust and foster constructive dialogue and engagement. This includes efforts at building the capacity of political parties to improve outreach efforts and enhance citizen consultations, as well as to promote the inclusion of youth and women; assisting women elected officials at the national and local levels to increase and enhance public engagement; and engaging civil society groups (particularly at the grassroots level) around understanding and more effectively undertaking their roles in representing citizen interests and influencing political processes. The ultimate goal of these various approaches is to create more opportunities for decision-makers and citizens to interact on multiple fronts, incrementally promoting a more responsive political scene, encouraging citizen participation, and building a greater sense of accountability.
Get Involved
NDI's work upholds the idea that democracy is a human right – a principle enshrined in the Universal Declaration of Human Rights. But it's a human right that many around the world still struggle to attain. You can be part of the solution. Join the movement for democracy.