You are here
Overview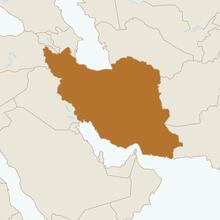 Iran's current political system is based on the 1979 Constitution that followed the Islamic Revolution and amendments passed by popular referendum in 1989. While parliament (Majles) and the president are directly elected, power in Iran is largely consolidated within a few governing bodies. The Supreme Leader, Iran's highest-ranking political, military, and religious authority, and the twelve-member Guardian Council, an appointed body of legal specialists and clerics, have the ability to veto any legislation they deem incompatible with Shar'ia law.
The outcome of the 2013 presidential elections surprised many, with the relatively moderate candidate Hassan Rouhani winning in the first round of elections with 50.71 percent of the vote. Although the high turnout rate of 72.67 percent as reported by the government cannot be independently verified, there was obvious voter enthusiasm for change. This enthusiasm continued in the 2016 parliamentary elections, for which turnout was reported at 60.09 percent. Hardliners saw a significant reduction in seats, while a coalition of Reformists, Moderates, and other Rouhani supporters secured a plurality. Women also made significant gains in the Majles, winning the highest number of seats since the Revolution and outnumbering clerics for the first time.
NDI has had various levels of programming involving Iranians since 2005, weathering the cycles of political openings and closings. This programming focuses on longer-term capacity building and exposes groups and individuals to core organizing and advocacy skills that transcend political dynamics. Partners then nurture a subculture versed in the techniques and value of constructive engagement, accountability, inclusion, and transparency by exercising these skills in whatever limited fashion they can.
Get Involved
NDI's work upholds the idea that democracy is a human right – a principle enshrined in the Universal Declaration of Human Rights. But it's a human right that many around the world still struggle to attain. You can be part of the solution. Join the movement for democracy.