You are here
Overview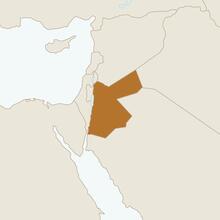 Since early 2011, a cross-section of Jordanian activists and political groups has organized regular protests demanding change to the country's political and economic landscape. Citizen activists, political parties, and opposition movements have called for an end to corruption, opening up political space, empowering elected officials, and encouraging greater political competition. In response, King Abdullah II has replaced appointed members in parliament, revised laws governing public organization and political activity, amended the constitution, and ordered for the formation of the National Dialogue Committee.
Despite these endeavors, activists, civil society organizations and political parties deemed the aforementioned changes unsatisfactory as the economy weakens and youth unemployment is at an all-time high. Furthermore, the effect of the Syrian crisis and the increased influx of refugees adds additional challenges to Jordan's fragile political infrastructure. Although Jordan recently passed a new elections law, it did not include recommendations supported by civil society.
Through its relationships with civic and political activists, officials and legislators, NDI seeks to contribute to a constructive and inclusive political landscape. NDI responds to the needs of citizens and leaders by engaging women and youth in the political process through civic education programs, supporting domestic election monitoring, and providing capacity building efforts to civil society organizations. Additionally, NDI implements good governance initiatives and providing legislative assistance for members in the Jordanian parliament.
Get Involved
NDI's work upholds the idea that democracy is a human right – a principle enshrined in the Universal Declaration of Human Rights. But it's a human right that many around the world still struggle to attain. You can be part of the solution. Join the movement for democracy.