You are here
Overview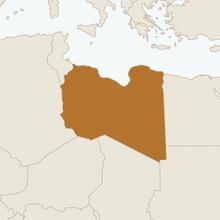 Since the 2011 overthrow of Muammar Gaddafi's 42-year autocratic regime, Libya has held elections and formed multiple governments but has struggled to unify around a stable form of democratic governance. Competition for influence has further intensified when in April 2019 Khalifa Haftar and the Libyan National Army (LNA) launched an offensive in Tripoli against the UN-backed Government of National Accord (GNA), with international powers providing support to both sides. Despite continuing struggles and pervasive violence across the country, Libyans continue to work to advance their own interests and towards increased security, stability, and prosperity. New and diverse activist networks and civil society organizations (CSOs) continue to emerge, many of which are asserting their voices and building grassroots support for their causes.
NDI provides support to CSOs in Libya during the country's transition to democratic governance, offering assistance to activists working on issues such as accessibility for people with disabilities, combating underage marriage, and increasing women's representation in Libya's institutions. As part of NDI's larger efforts to encourage civic participation and amplify underrepresented voices in Libya, NDI provides support to youth organizations to host civic youth debates and implement grassroots advocacy initiatives across Libya. NDI further works with local partners to support election observation efforts and prepare for future national and local elections.
Get Involved
NDI's work upholds the idea that democracy is a human right – a principle enshrined in the Universal Declaration of Human Rights. But it's a human right that many around the world still struggle to attain. You can be part of the solution. Join the movement for democracy.