You are here
Overview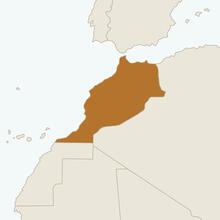 In 2011, widespread protests calling for greater power sharing and an end to corruption swept Morocco, prompting King Mohammed VI to propose a revised constitution that was approved by referendum in July 2011. This revision led to early parliamentary elections in November 2011, bringing to power a new governing coalition. Although the monarchy still controls the key levers of power, the new constitution has expanded the parliament's influence and makes important commitments to gender parity in government. These 2011 protests represent the first time that Moroccans themselves spurred substantial reforms in the country.
On September 4, 2015, Moroccans voted in the first local and regional elections since the constitutional revision. The elections took place amid Morocco's ongoing regionalization process, which is devolving more power and autonomy to local and regional authorities. In October 2016, Moroccans headed to the polls again, this time for legislative elections. Parties are now engaged in negotiating the formation of the next government.
NDI has helped its partners to strengthen democratic institutions in Morocco since 1997, with programs that improve the responsiveness of political parties and members of parliament (MPs), strengthen electoral processes, encourage citizen engagement in government, and expand political participation for women and youth. Additionally, NDI has partnered with local civil society organizations (CSOs) to provide them with support on monitoring the municipal and parliamentary elections and drafting recommendations for electoral reform in areas such as women's representation and accessibility for persons with disabilities.
Get Involved
NDI's work upholds the idea that democracy is a human right – a principle enshrined in the Universal Declaration of Human Rights. But it's a human right that many around the world still struggle to attain. You can be part of the solution. Join the movement for democracy.