You are here
Overview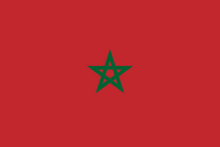 After widespread public protests calling for greater power sharing and an end to corruption swept Morocco in 2011, King Mohammed VI proposed a revised constitution that was approved by referendum. Subsequent early parliamentary elections brought to power a new governing coalition. Although the monarchy still controls the key levers of power, the new constitution expanded the parliament's influence and made important commitments to gender parity in government.
In 2015 and 2016, Morocco held elections for local and regional councils and Parliament respectively. As the first elections since the 2011 reforms, these contests served as an opportunity for Moroccan citizens to express their assessments of parties' performance since the expansion of their governing responsibilities. These polls were also the first since Morocco's passage of regionalization reforms, which devolved greater power and autonomy to local and regional authorities. Despite the heightened significance of these elections, voter turnout was only at 43 percent in the 2016 polls, lower than the 2011 levels, underscoring the widespread public disenchantment with politics and formal electoral processes. Since 2016, Moroccan citizens - particularly the country's sizeable youth population - have consistently resorted to informal outlets such as street protests or boycott efforts to express their socioeconomic grievances and political disillusionment.
Since 1997, NDI has helped its partners to strengthen democratic institutions in Morocco with programs that improve the responsiveness of political parties and members of parliament (MPs), strengthen electoral processes, encourage citizen engagement in government, and expand political participation for women and youth. Ahead of  Morocco's planned 2021 local and legislative elections, NDI is currently working to improve the transparency and accountability of regional government in Morocco by enhancing citizen and civil society participation in regional governance and equipping regional government officials to enhance their inclusion of and responsiveness to constituents.
Get Involved
NDI's work upholds the idea that democracy is a human right – a principle enshrined in the Universal Declaration of Human Rights. But it's a human right that many around the world still struggle to attain. You can be part of the solution. Join the movement for democracy.