You are here
Overview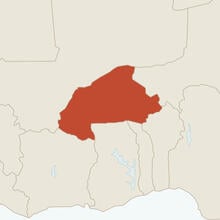 Active in Burkina Faso since 2004, NDI has worked with civil society, political parties, and the legislature on a broad range of thematic issues such as women's political participation, policy development, electoral campaigns and election observation, conflict prevention and resolution, voter and civic education, as well as mining governance. 
Following the January 24, 2022 coup, NDI is currently in the process of reviewing and revising its program portfolio in the country.
Get Involved
NDI's work upholds the idea that democracy is a human right – a principle enshrined in the Universal Declaration of Human Rights. But it's a human right that many around the world still struggle to attain. You can be part of the solution. Join the movement for democracy.