You are here
Overview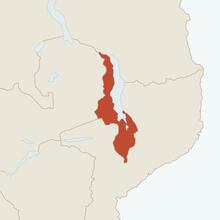 NDI has been supporting democracy in Malawi since the country's transition to multiparty democracy in 1994. Since that time, the Institute has provided technical assistance to political parties, parliamentary committees, and civil society organizations, including support to civic and voter education campaigns and to conduct election observation efforts.  NDI has also helped develop issue-based civil society advocacy campaigns focused on local development priorities, including, health, education and agriculture. During the 2014 elections, NDI provided assistance to the Malawi Electoral Support Network (MESN) to train and deploy 1,322 election observers as well as 800 parallel vote tabulation (PVT) observers that confirmed the official results. The Institute also held candidate debates and other awareness-raising campaigns.
Following the 2014 elections, NDI supported 36 local civil society organizations to: raise citizen awareness of the importance and role of local government as well as the avenues for citizens to interact with their elected leaders to deliver on community concerns. NDI-supported issue-based advocacy efforts reached 43,000 citizens and local officials in 15 of the country's 28 districts. These discussions created opportunities to begin addressing more than a decade of disconnect between citizens and their previously non-elected local government officials.  Through political process monitoring initiatives, NDI's CSO partners are updating the social contracts local councilors signed as candidates during the 2014 campaign period, establishing accountability clubs to assess progress on social contracts through public expenditure tracking, and working with local government officials to address concerns. NDI has also conducted successive rounds of nationwide public opinion research in collaboration with the Catholic Commission for Justice and Peace (CCJP) in 16 districts. 
Get Involved
NDI's work upholds the idea that democracy is a human right – a principle enshrined in the Universal Declaration of Human Rights. But it's a human right that many around the world still struggle to attain. You can be part of the solution. Join the movement for democracy.