You are here
Overview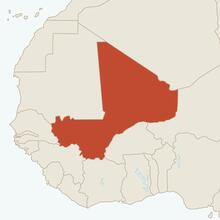 Since 1996, NDI has provided technical assistance to partners in Mali to improve voter education and domestic election observation; legislative oversight; electoral, political, institutional processes and reform; and inter-party dialogue and women's political participation. The 2013 elections were a significant milestone for the country as Malians elected a new president and National Assembly tasked with addressing political and electoral reforms and restoring peace and security across the north. With 85 percent of the members of parliament (MPs) serving their first term, the Institute's programs have focused on providing MPs with technical assistance to reinforce their individual capacity and institutional support to assist the National Assembly to better understand the procedures and core functions of an effective democratic legislature. The Institute also advises members of the National Assembly on effectively engaging with constituents.
In June 2015, the Malian government signed a peace agreement in Algiers, Algeria, with major insurgent groups from the north. The peace accord mandates decentralizing authority and resources, and re-establishing security and government administration throughout the country, especially in the North. Currently, the Institute is implementing a couple of programs to strengthen the ability of civil society organizations and government officials to address some of the identified challenges together through social accountability tools and security sector reform.
Get Involved
NDI's work upholds the idea that democracy is a human right – a principle enshrined in the Universal Declaration of Human Rights. But it's a human right that many around the world still struggle to attain. You can be part of the solution. Join the movement for democracy.