You are here
Overview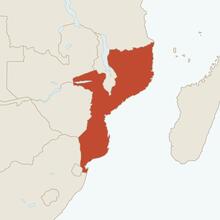 NDI began supporting the development of democratic institutions in Mozambique in 1993 with an extensive civic and voter education project (Vota Moçambique) ahead of the country's first democratic multiparty elections in 1994. Despite significant political and economic development since the transition to multiparty rule, Mozambique continues to face challenges posed by the long-standing rivalry between the ruling Mozambique Liberation Front (FRELIMO) and leading opposition Mozambican National Resistance (RENAMO) political parties. During a period of increased violence in 2012, NDI collaborated with a local civil society organization to produce research on citizens' attitudes toward constitutional and electoral reform, elections, political parties and government accountability.
In 2013, NDI worked to encourage dialogue between major political parties and citizens ahead of the 2014 national elections, organizing a leadership development program for party leaders and hosted multi-party workshops to promote increased citizen engagement and political tolerance. Then in 2015, NDI's work focused on strengthening the ability of political parties to develop and articulate issue-based policy platforms and promote youth voices in the party youth wings. In partnership with the Centre for Research on Governance and Development (CPGD), NDI also completed a public opinion study focused on youth priorities and political involvement.
Get Involved
NDI's work upholds the idea that democracy is a human right – a principle enshrined in the Universal Declaration of Human Rights. But it's a human right that many around the world still struggle to attain. You can be part of the solution. Join the movement for democracy.