You are here
Overview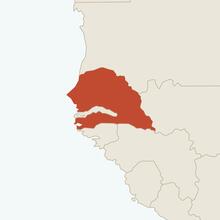 NDI has a long history of strengthening democracy in Senegal. Indeed, the Institute's first political reform program in Africa was an NDI-sponsored multiparty conference that took place in Dakar in 1985. This was followed by support for electoral reform and international election observation from 1990-1993, as well as programs aimed at strengthening women's political participation in the early 2000s. Historically, Senegal has been a regional leader in terms of the health of its democracy. Since gaining independence in 1960, Senegal has experienced only peaceful transitions of power, with the presidential elections of 1999 representing a watershed moment in which the opposition candidate, Abdoulaye Wade, defeated the incumbent candidate from the ruling party, Abdou Diouf. The current president, Macky Sall, was elected in 2012 with support of youth movements frustrated with political corruption, winning a second term in 2019. While Senegal's democracy has indeed matured over the past several decades, Senegal faces growing frustration with stalled electoral reform and perceived political instrumentalization of the justice system, which came to a climax when political opposition and civil society took to the streets in March 2021 under the banner of the Movement to Defend Democracy. The country is currently preparing for legislative elections in July 2022 and a presidential election in early 2024, both of which are likely to be contentious because of the high stakes and growing political polarization.
To shore up Senegal's democratic institutions in the face of these upcoming challenges, NDI established an in-country presence in Dakar in early 2022. NDI and its partners within the Consortium for Elections and Political Process Strengthening (CEPPS) are implementing a three-year, $10-million program called USAID Senegal Elections Support. This program will support Senegal as the country advances electoral reform, resulting in more inclusive, effective, and democratic governance. CEPPS partners are supporting Senegalese civil society organizations, including the Coalition of Civil Society for Elections (Collectif de la Société Civile pour les Élections – COSCE), to reactivate political dialogue, implement an electoral reform agenda, engage in election monitoring, and conduct civic and voter information campaigns for the Senegalese electorate, with a particular focus on reaching marginalized groups such as youth, women, and persons with disabilities. COSCE successfully carried out observation of the January 2022 local elections and, with technical assistance from NDI, is preparing to do the same for the upcoming legislative and presidential elections. 
Get Involved
NDI's work upholds the idea that democracy is a human right – a principle enshrined in the Universal Declaration of Human Rights. But it's a human right that many around the world still struggle to attain. You can be part of the solution. Join the movement for democracy.