You are here
Overview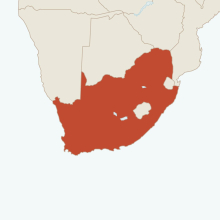 The Institute has worked to foster political competition in South Africa since the historic 1994 national elections following the end of apartheid. NDI also worked to increase citizen participation at the local level, encourage the national legislature to review HIV/AIDS policy measures, improve oversight mechanisms and promote the inclusion of women in political parties. NDI's South Africa programming tends to be regionally focused as many of the SADC member states have similar political, economic and cultural realities to South Africa. 
Since 2013, NDI has focused on enhancing the inclusion of women in the political and electoral processes in South Africa and throughout the SADC region. The Institute, in consultation with its partners, conducted consultative dialogues with political leaders and civil society across Southern Africa to review the progress towards closing the gender gap in politics. Through this program, NDI hosted multiparty workshops as well as a regional summit that brought together civil society and political party leaders from across the region to discuss strategies for increasing space for women in political parties.
In 2015, NDI established the Political Party Strengthening Institute (PPSI) to bring together party leaders from across Southern Africa to foster greater inclusiveness, peer-to-peer learning and collaboration toward how best to respond to citizen interests. The PPSI includes the participation of both  ruling and opposition political parties in Angola, Botswana, Malawi, Mozambique, South Africa, Tanzania and Zambia. Through its regional programs, NDI facilitates opportunities for experience-sharing from political leaders and civil society representatives from throughout the SADC region.
In 2016, NDI launched a governance program focused on youth unemployment. While the South African economy has expanded since the end of apartheid, the country continues to struggle with significant disparities to equitable economic opportunities. The program conducts policy assessments, focus group research and key informant interviews to identify gaps in youth employment policies in order to work with political parties to address those gaps at the provincial and national-levels.
Get Involved
NDI's work upholds the idea that democracy is a human right – a principle enshrined in the Universal Declaration of Human Rights. But it's a human right that many around the world still struggle to attain. You can be part of the solution. Join the movement for democracy.