You are here
Overview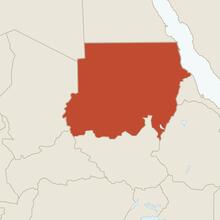 Following the 2005 Comprehensive Peace Agreement (CPA), which ended one of the longest and deadliest civil wars in modern history, Sudan achieved important benchmarks - most notably conducting its first national elections in 24 years in April 2010, and holding the South Sudan Self-Determination Referendum in January 2011. 

NDI began working in Sudan in 2002 through programs aimed at promoting citizen participation in politics and government accountability, including public opinion research, civil society support, civic education and election monitoring. By partnering with local organizations at every level of society, the Institute mobilized an informed public as a solid foundation for democratic principles. Through U.S. Agency for International Development (USAID) support, NDI conducted domestic observation of the 2010 national elections in all 25 states, civic and voter education, the Let's Talk radio program and focus group research in the Three Areas (Abyei, South Kordofan and Blue Nile). NDI has also brought women leaders from Sudan and South Sudan to work together on women's rights. While NDI closed its Khartoum office in January 2012 due to funding constraints, the Institute is eager to return to Sudan. NDI hopes to build on its strong relationships and expertise to promote democratic processes and support Sudanese civil society to monitor future elections, build viable opposition parties, increase women's political participation and improve government service delivery for a more stable democracy in the future. For information on NDI South Sudan, click here.
Get Involved
NDI's work upholds the idea that democracy is a human right – a principle enshrined in the Universal Declaration of Human Rights. But it's a human right that many around the world still struggle to attain. You can be part of the solution. Join the movement for democracy.