You are here
Overview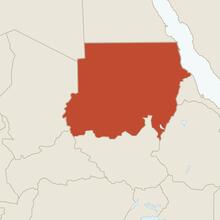 After three decades of repressive rule in Sudan under President Omar al-Bashir, widespread civilian protests in 2018 and 2019 led to his ouster on April 11, 2019. For the first time in 30 years, the protests successfully organized a nationwide network of civil society groups, youth, women, political parties and individual activists to work together to achieve political change. Following the uprising, a transitional government made up of a civilian-military coalition was established to govern for 39 months in the lead up to democratic elections. However, on October 25, 2021 the military seized power, ousting much of the civilian element of the coalition. Within this context, NDI continues to support civil society and civilian-led initiatives to advance political inclusion and participation of marginalized communities, strengthen civil society, and promote government accountability and oversight.  
NDI began working in Sudan in 2002, implementing programs to promote citizen participation in politics and government accountability, including public opinion research, civil society capacity strengthening support, civic education and election monitoring. With support from the United States Agency for International Development (USAID), NDI supported civil society groups to observe the 2010 national elections in all 25 states, implement civic and voter education initiatives, and conduct focus group research in the Three Areas (Abyei, South Kordofan and Blue Nile).
Since 2020, NDI has worked through the Consortium for Elections and Political Processes (CEPPS) to strengthen the ability of civil society groups to effectively monitor political processes and advocate for political reforms in Sudan, providing critical domestic oversight, and promoting government accountability. Beginning in 2021, NDI has also worked with citizens and civil society in five states - Blue Nile, Kassala, Khartoum, North Darfur, and South Kordofan - to foster inclusion of youth and citizen-led groups in local decision making as well as to establish avenues for communication and dialogue to elevate local issues and marginalized groups in political processes. The Institute has worked with youth-led neighborhood resistance committees to help them identify and build consensus around community policy priorities, and more effectively advocate for change within their communities through engagement with local decision-makers
Get Involved
NDI's work upholds the idea that democracy is a human right – a principle enshrined in the Universal Declaration of Human Rights. But it's a human right that many around the world still struggle to attain. You can be part of the solution. Join the movement for democracy.