You are here
Overview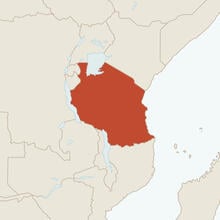 In the 2015 national elections, former president Kikwete of the Chama Cha Mapinduzi (CCM) party stepped down due to constitutionally mandated term limits. Kikwete was succeeded by minister of works and CCM candidate John Magufuli after a closely contested election on the mainland. Tanzania has a record of political stability in the East Africa region, but controversy over the status of the semi-autonomous island of Zanzibar continues to disrupt national politics. Previous Zanzibar elections were contentious and occasionally violent, and domestic and international observers have repeatedly found serious faults with the process. The 2015 electoral process on the mainland was largely deemed free and fair, but in Zanzibar the election was clouded by the Zanzibar Election Commission's unexpected annulment of the Zanzibar polls.
NDI has worked in Tanzania since 2004 supporting Tanzania efforts to strengthen electoral observation and citizen participation in democratic processes. Past and current NDI programs have assisted Tanzanian civil society groups to monitor elections in 2010 and 2015 and provided support to political parties internal organization and election preparation. NDI assistance in Tanzania has also worked with youth and women to more effectively engage in the political process.
Get Involved
NDI's work upholds the idea that democracy is a human right – a principle enshrined in the Universal Declaration of Human Rights. But it's a human right that many around the world still struggle to attain. You can be part of the solution. Join the movement for democracy.