You are here
Overview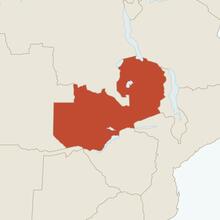 Over the past two decades, Zambia has experienced progress and setbacks in its democratization process. NDI's long history of working in Zambia began in 1991, coinciding with the country's first multiparty presidential election since the 1960s, and first political transition of power. Over the following decade, NDI helped provide Zambian political party leaders and activists with technical assistance to strengthen party structures, communication and constituent relations. 
NDI supported domestic monitoring organizations and political parties to monitor the electoral process leading up to the elections in 2001, while in 2008, NDI partnered with the Foundation for Democratic Process (FODEP) to conduct a parallel vote tabulation (PVT) following the death of President Levy Mwanawasa. During the 2011 elections, NDI again provided assistance to a domestic election observation coalition to carry out a PVT, and helped in the deployment of 9,400 observers on election day. 
After the death of President Michael Sata in October 2014, NDI supported the Christian Churches Monitoring Group (CCMG) to implement a PVT in the 2015 presidential by-election. NDI also partnered with the Zambian Center for Interparty Dialogue (ZCID) to train master trainers from political parties to monitor the polls. In support of the 2016 elections, NDI aided local partners in organizing nation-wide civic and voter education (CVE) activities, monitoring the voter registration process, conducting long-term observation and a PVT, undertaking public opinion research and building the capacity of political parties to better reflect and respond to citizen policy priorities. 
Get Involved
NDI's work upholds the idea that democracy is a human right – a principle enshrined in the Universal Declaration of Human Rights. But it's a human right that many around the world still struggle to attain. You can be part of the solution. Join the movement for democracy.