You are here
Overview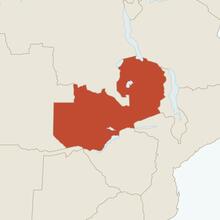 NDI began working in Zambia in 1991 during the country's first multiparty presidential election since the 1960s and first political transition of power. Since then, the Institute has worked with Zambian political party leaders, citizen election monitoring organizations and civil society partners to support political party strengthening, election observation efforts and the inclusion of traditionally marginalized groups such as women, youth and persons with disabilities in political and electoral processes. 
Over the last two decades, NDI has worked with citizen election monitoring organizations and political parties to observe five presidential elections (2001, 2008, 2011, 2015 by-election, and 2016) and parliamentary by-elections. NDI partnered with the Foundation for Democratic Process (FODEP) and the Christian Churches Monitoring Group (CCMG) to conduct parallel vote tabulations (PVTs) for the 2008, 2011, 2015, 2016, and 2021 electoral cycles. NDI also helped local partners organize nationwide civic and voter education activities; monitor the voter registration process; undertake public opinion research; and build the capacity of political parties to better reflect and respond to citizen policy priorities. Most recently, NDI provided technical and financial assistance to CCMG ahead of the 2021 general elections to conduct domestic observation of pre-election processes such as voter registration and campaigning and to conduct a PVT on election day. Additionally, with support from the UK Foreign, Commonwealth and Development Office (FCDO), NDI supported the Zambia Federation of Disability Organizations (ZAFOD) to conduct a thematic observation of the 2021 elections focusing on the accessibility of electoral processes for persons with disabilities (PWDs). 
Currently, NDI is working with an array of Zambian CSOs to engage in electoral and political reform processes and to enhance the political participation of marginalized groups, including women, youth, and PWDs. With technical and financial assistance from the Institute, NDI's local partners have engaged with decision makers and conducted public advocacy campaigns around proposed legislative and constitutional reforms, open election data, inclusion of PWDs in political parties, and the development of a mixed-member electoral system (MMES) in Zambia to increase the representation of marginalized groups in parliament, among other areas. NDI continues to support its partners to analyze the regulatory landscape in Zambia, develop recommendations for legislation, and effectively advocate to key government stakeholders for strengthened legislation in areas such as public debt management and campaign and political party financing.
Get Involved
NDI's work upholds the idea that democracy is a human right – a principle enshrined in the Universal Declaration of Human Rights. But it's a human right that many around the world still struggle to attain. You can be part of the solution. Join the movement for democracy.