You are here
Overview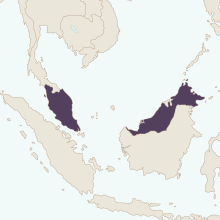 Since 1999, NDI has worked with Malaysian civil society groups, political parties and parliament to support electoral reform, advance political party reforms, build women's political leadership, support parliamentary reform and promote transparency and accountability in Malaysia's governance. 
For the past year, NDI worked closely with the Malaysian parliament to co-publish the Malaysian Parliamentary Procedure: A Guide to the Standing Orders of the Dewan Rakyat as a resource tool for MPs and other stakeholders that interact with the Parliament. 
NDI's current and future programs will focus on strengthening civil society's capacity to play a more effective role in engaging the government to implement democratic reforms and good governance. NDI is also providing technical assistance to parliamentarians to strengthen the performance of parliament's legislative and oversight functions and improve its transparency and responsiveness to the public. 
Get Involved
NDI's work upholds the idea that democracy is a human right – a principle enshrined in the Universal Declaration of Human Rights. But it's a human right that many around the world still struggle to attain. You can be part of the solution. Join the movement for democracy.