You are here
Overview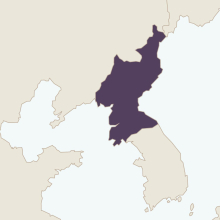 In March 2014, the United Nations Human Rights Council Commission of Inquiry on the Democratic People's Republic of Korea (North Korea) released a report finding that North Korean authorities have committed crimes against humanity, including enslavement, torture, sexual violence, political persecution and enforced disappearance. The report has increased awareness, but North Korea's human rights record remains one of the worst in the world. Consequently, it is increasingly important to support non-governmental organizations (NGOs) led by North Korean refugees and committed South Koreans who document violations and advocate for greater pressure for changes inside North Korea by the international community.
Since 2011, NDI has been working to strengthen the capacity of rights activists and organizations based in South Korea to address these challenges. In addition to providing financial support, NDI programs have included: digital security training to address the constant threat of hacking and data theft; program design and financial management training to help organizations identify additional sources of funding; English language classes; video production and shadow report writing workshops to facilitate more effective international advocacy. NDI has also facilitated exchanges to enable collaboration and learning within the activist community in South Korea and from more experienced Burmese, Cambodian and Indonesian rights organizations. The Institute has also provided training on international human rights mechanisms and accompanied defector activists as they share their stories with foreign governments and international human rights bodies.
Get Involved
NDI's work upholds the idea that democracy is a human right – a principle enshrined in the Universal Declaration of Human Rights. But it's a human right that many around the world still struggle to attain. You can be part of the solution. Join the movement for democracy.