You are here
Overview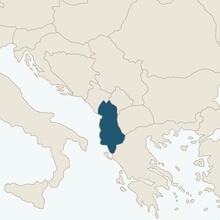 Albania left behind communist isolation in 1991 to establish a pluralist political system that protects and advances fundamental human rights. It has gained NATO membership and is a candidate for European Union membership. Albanian politics, however, are highly polarized and prone to disruptive partisanship impeding anti-corruption and rule of law reform needed to advance toward the EU. Civil society is active but frustrated in accessing decision-makers. Many Albanians feel disconnected from their elected representatives, although parliament is taking steps to make the legislative process more open and participatory.
Since 1991, NDI has promoted political party development, democratic elections, citizen political participation, particularly among women and youth, and parliamentary strengthening. NDI has helped politicians, civic activists, and citizens in general to engage in election monitoring, legislative advocacy, and issue-based organizing at the local level. NDI has supported the Women's Network for Equality in Decision Making to advocate successfully for strengthening a gender election quota; young politicians to institute policy development practices inside political parties; and the Coalition for Free and Fair Elections and Sustainable Democracy to conduct election observation that informs fellow citizens on the conduct of the election process. The Coalition also adapted election monitoring methodology in a first-of-its kind assessment of public healthcare.
NDI programs in Albania have been funded by the National Endowment for Democracy and the U.S. Agency for International Development.
Get Involved
NDI's work upholds the idea that democracy is a human right – a principle enshrined in the Universal Declaration of Human Rights. But it's a human right that many around the world still struggle to attain. You can be part of the solution. Join the movement for democracy.