You are here
Overview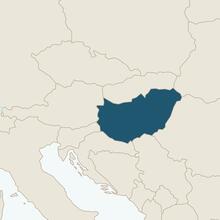 Hungary ably navigated a democratic transition in the 1990s to become a member of NATO and the European Union. Recently, however, the country has experienced democratic regression in areas such as judicial and media independence, fair electoral competition, and civic participation.
One of the most pressing concerns in Hungary today is the treatment of ethnic minority groups – in particular, the country's sizable Roma community – which face significant discrimination. NDI supports efforts by Roma activists to organize their communities in order to more fully participate in the country's political system. The Institute has encouraged Roma and non-Roma youth to collaborate on community development projects, including establishing youth clubs and beautifying their communities. NDI has also promoted participatory engagement of Roma citizens at the local level, which has allowed groups to advocate for access to clean water and infrastructure improvements in Roma settlements. As a result of NDI programs, Roma have gained the skills and confidence to compete for elected office at the local, regional and national levels, and effectively serve their constituents once elected.
Given the rise of xenophobic, anti-Semitic, and Islamophobic sentiment brought on in part by the European refugee crisis and recent surges in migration, NDI has piloted a regional initiative to build interfaith and interethnic coalitions that can sustainably tackle nativism and religious-based discrimination in Central Europe.
Get Involved
NDI's work upholds the idea that democracy is a human right – a principle enshrined in the Universal Declaration of Human Rights. But it's a human right that many around the world still struggle to attain. You can be part of the solution. Join the movement for democracy.