You are here
Overview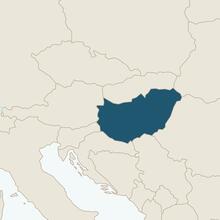 Hungary ably navigated a democratic transition in the 1990s following the 1989 revolution overturning communist rule, and joined NATO and the European Union by 2004. Hungary has since experienced setbacks in the rule of law, fair electoral competition, and civic participation. The country's democratic future will rely on open and inclusive public discourse, new and varied forms of outreach particularly to young people,  and new leaders who reflect changing political alignments. In Hungary as elsewhere in Central Europe, these actions necessarily involve Roma, the Jewish community, and other minority groups.



As part of a regional set of initiatives in Central Europe, NDI focuses on supporting efforts in Hungary to promote pluralistic and inclusive political and social dialogue, at national and local levels, with a particular emphasis on Roma political participation and mainstreaming. NDI's partnership with Roma communities, which comprise nearly 10 percent of  Hungary's population, cultivates political engagement and supports Roma leaders to expand their technical skills.  NDI engages faith-based organizations, together with human rights, multicultural and community groups in coalition-building to promote tolerance.  As part of its Central Europe Democracy Initiative and support to the European Democracy Youth Network (EDYN), NDI engages young people active in politics and civil society in leadership skills development.
Get Involved
NDI's work upholds the idea that democracy is a human right – a principle enshrined in the Universal Declaration of Human Rights. But it's a human right that many around the world still struggle to attain. You can be part of the solution. Join the movement for democracy.