You are here
Overview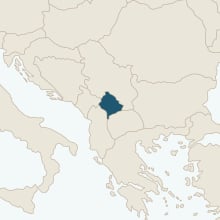 Kosovo declared independence in 2008 after a decade of United Nations oversight that followed its armed conflict with Serbia. The country now seeks European Union and NATO membership as a multi-ethnic democracy. However, Kosovo continues to require international supervision over its judiciary as it confronts war crimes cases and wrestles with corruption, high youth unemployment and concerns over religious extremism.  
NDI began supporting democracy in Kosovo in the immediate aftermath of its liberation in 1999, helping Kosovars carry out citizen-based election monitoring and assisting with the creation and development of a national legislature, the establishment of a political party system, and the building of a foundation of civic activism that is opening doors to public engagement with government.
NDI's programming in Kosovo seeks to improve legislative and political responsiveness to citizens' needs by assisting parties with policy development, constituent outreach and caucus coordination; promoting openness and transparency in parliament; strengthening parliamentary capacity and resources for effective oversight and legislative action; and supporting the political participation of women, youth, and ethnic minorities. Thanks to support from the U.S. House Democracy Partnership, NDI's parliamentary programs in the country have included trainings for members and staff in ethics, legislative procedure and public transparency.
The Institute is also focused on ensuring that all citizens can fully exercise their political rights. Examples of this include technical support and training for Kosovar Serb politicians seeking to integrate their communities into Kosovo's governance system (particularly in northern municipalities adjacent to Serbia), and a conflict mitigation program that explores communal relations among Albanians, Serbs and other ethnic groups through religious, artistic, media and community exchange.
Get Involved
NDI's work upholds the idea that democracy is a human right – a principle enshrined in the Universal Declaration of Human Rights. But it's a human right that many around the world still struggle to attain. You can be part of the solution. Join the movement for democracy.