You are here
Overview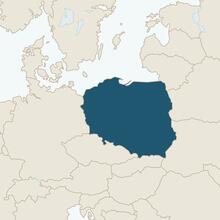 Poland took quickly to democratic rule in 1989. Governing institutions took shape under a constitutional system of checks and balances. Grassroots organizing burnished in the Solidarity underground of the 1980s helped to create robust civil society. A member of NATO and the European Union, Poland has been heralded as a democratization success story. The country is presently undergoing important domestic debates touching on fundamental democratic tenets, such as the independence of judiciary, proper oversight of the media, and policies relating to minority rights.
NDI supported the development of mainstream political parties in the 1990s, helping center-right, liberal, and center-left parties build local branches across the country of 38 million, and supporting women and young people in developing their skills as candidates. Many NDI participants went on to serve in elected office. NDI is presently assisting minority groups—including those representing the Jewish and Islamic communities—to deepen their collaboration with each other, and to seek out partnerships with mainstream political, social, and cultural institutions, to fashion responses to xenophobia and nativism. 
NDI's program in Poland is funded by the U.S. State Department's Bureau for Democracy, Human Rights, and Labor (DRL).
Get Involved
NDI's work upholds the idea that democracy is a human right – a principle enshrined in the Universal Declaration of Human Rights. But it's a human right that many around the world still struggle to attain. You can be part of the solution. Join the movement for democracy.