You are here
Overview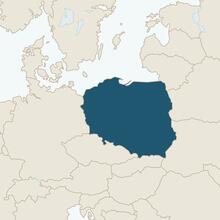 Poland took quickly to democratic governance following the overthrow of communism in 1989, thanks in large part to grassroots organizing practices burnished in the Solidarity movement of the 1980s, which helped to create a robust civil society. As a result, post-1989 governing institutions and political processes adhered to a constitutional system of checks and balances and a predictable and stable political system that allowed Poland to join NATO and the European Union. New questions about Polish democracy have arisen following government policy and actions concerning judicial independence, fair political competition, and an open civil society.
Throughout the 1990s, NDI supported the development of a multiparty political system, helping center-right and center-left parties build local branches across the country, attract youth and women to party ranks, and develop and augment communication links between headquarters and members.  Many NDI training participants have gone on to serve in elected office.
NDI currently supports leaders in the Jewish, Christian Orthodox, and Islamic communities to deepen their collaboration with each other and with mainstream religious and cultural bodies to construct effective responses to xenophobia and nativism.
NDI is also supporting political actors to engage young people through modernized communication strategies and leadership skills, as part of its Central Europe Democracy Initiative (CEDI), which enables young politicians to engage each other and experts from outside of the region on efforts to reinvigorate mainstream, democratic politics.
As part of its Central Europe Democracy Initiative and support to the European Democracy Youth Network (EDYN), NDI engages young people active in politics and civil society in leadership skills development.
Get Involved
NDI's work upholds the idea that democracy is a human right – a principle enshrined in the Universal Declaration of Human Rights. But it's a human right that many around the world still struggle to attain. You can be part of the solution. Join the movement for democracy.