You are here
Overview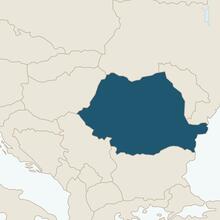 Romania has a constitutionally defined system of separation of institutional powers, a competitive multiparty system, a robust civil society, and a legal framework for minority rights protection and political enfranchisement. Romania is a member of both the European Union and the North Atlantic Treaty Organization (NATO).  
NDI has maintained a continuous presence in Romania since the 1989 revolution through its Bucharest office.  The Institute supported Romania's first democratic election cycle in 1990, and helped to found the Pro-Democracy Association one of the first citizen-based, non-partisan election observation organizations in the world. NDI helped mainstream political parties construct their organizations, field candidates and run election campaigns, and develop public policy frameworks in elected office. The Institute devoted much of its programming in the 1990s and 2000s to bringing young people and women into the political process, as elected leaders, issue advocates, and voters, and assisting members of parliament in servicing their constituents, in partnership with the Bucharest-based Resource Center for Public Participation and E-Civis. 
Starting in the early 2000s, NDI embarked on a special initiative to foster political enfranchisement and participation within Romania's large Roma community, as part of a regional effort. Citizens who are Roma are routinely subject to labor, housing, and education discrimination. Roma activists have worked with NDI to use the political process at national and local levels to elect Roma to government bodies making decisions on public policy and resources, formulate and steer the public policy agenda as concerns equal access for citizens who are Roma, and build new political and civic platforms for Roma to engage in elections, community organizing, and legislative advocacy. The Institute has made use of the expertise within the US civil rights community in its support to Roma political leaders and civic activists.
NDI  continues to support Romania's political parties in their endeavors to promote women and youth leadership and minority inclusion.  Specific initiatives include stemming violence against women in politics through NDI's #NotTheCost global campaign, opening doors for Roma and other minority groups to become members and leaders of mainstream political parties, and fostering cross-party dialogue on  needed integrity reforms within the parties themselves.
NDI's programs in Romania have been supported by the National Endowment for Democracy and the Royal Netherlands Ministry of Foreign Affairs.
Get Involved
NDI's work upholds the idea that democracy is a human right – a principle enshrined in the Universal Declaration of Human Rights. But it's a human right that many around the world still struggle to attain. You can be part of the solution. Join the movement for democracy.