You are here
Overview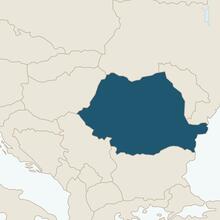 Since the fall of communism in 1990, Romania has progressed in the development of a competitive multiparty system and active civil society, and has joined the European Union and NATO. Standing up an independent judiciary and neutral rule of law framework has proved complicated owing to political interference. Romania's large Roma population faces social ostracism, economic impoverishment and political marginalization. The responsibility for facing these challenges falls on the shoulders of Romania's political parties, which must consult with civil society and the electorate to produce laws and policies that affirm government accountability, equality before the law and human rights.
In the early 1990s, NDI supported the Pro-Democracy Association (APD) to monitor the country's first post-communist elections. NDI went on to help other leading civic groups (among them the Resource Center for Public Participation and E-Civis) and has worked with leading political parties to provide opportunities for young people and women to stand as candidates for elected office, and to help members of parliament better service their constituents. Meanwhile, the Institute's work with Roma political activists has resulted in more Roma being elected to public office, stronger linkages among elected Roma across the country and a more robust presence in the capital city of Bucharest to advocate for policy reform on behalf of their communities.
The Institute, with the support of the Dutch Ministry of Foreign Affairs, implemented an 18-months program focusing on the newly-elected parliamentarians, beginning in November 2016, to better perform their role as representatives of the citizens. NDI has helped members of parliament (MPs) from all six parliamentary parties to better organize their work in their constituencies and to draft legislation that reflects the needs of citizens. Through the same program, NDI has worked with women's organizations and women MPs to raise awareness about violence against women in politics and NDI's #NotTheCost campaign.
Get Involved
NDI's work upholds the idea that democracy is a human right – a principle enshrined in the Universal Declaration of Human Rights. But it's a human right that many around the world still struggle to attain. You can be part of the solution. Join the movement for democracy.