You are here
Overview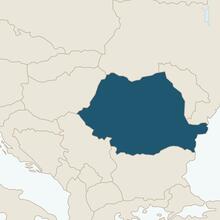 Since the fall of communism in 1990, Romania has made decisive, if delayed strides in developing a competitive multiparty system and active civil society, and has joined NATO and the European Union. Romania's political order has seen turbulence as a new anti-corruption body tackles entrenched illegal practices, and Romania overall still struggles to build professionalism and neutrality in its public administration and judiciary. Romania has a large Roma population, many of whom face social ostracism, economic impoverishment, and political marginalization. All of these challenges fall to political parties to consult with the civil society and the electorate, and to produce laws and policies that affirm government accountability, equality before the law, and human rights.
NDI has worked in Romania since 1990, first on citizen-based election observation of the first, post-communist elections, in which the Pro-Democracy Association, a leading civil society group, was created.  NDI went on to help other leading civic groups, among them the Resource Center for Public Participation (CeRe) and E-Civis. NDI has worked with leading political parties to provide opportunities for young people and women as candidates to elected office, and to help members of parliament service constituents. The Institute's work with Roma political activists has resulted in more Roma being elected to public office, stronger linkages among elected Roma across the country, and a more robust presence in Bucharest to advocate for policy reform on behalf of their communities.
NDI's programs in Romania are funded by the National Endowment for Democracy and the Ministry of Foreign Affairs of the Kingdom of the Netherlands.
Get Involved
NDI's work upholds the idea that democracy is a human right – a principle enshrined in the Universal Declaration of Human Rights. But it's a human right that many around the world still struggle to attain. You can be part of the solution. Join the movement for democracy.