You are here
Overview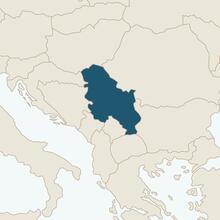 The peaceful removal of Slobodan Milosevic from power in 2000 put Serbia  on a path toward democratic rule. The ensuing years have brought progress with respect to forging a democratic constitution, competitive multiparty system, addressing longstanding grievances of ethnic minority communities, and building and enlarging civil society. Serbia seeks to normalize relations with Kosovo, and has mainly good relations with Bosnia-Herzegovina, Croatia, and Montenegro. Serbia is a candidate for European Union membership. Centralized governance structures have held Serbia back in terms of making its political system fully open and participatory. Infringements on independent media, insufficient parliamentary scrutiny of legislation and oversight of the executive branch, and equal rights for citizens who belong to minority groups are areas of concern, as is increasing anti-democratic influence from abroad in the country's politics and media.
NDI started its Serbia program in 1996 as the first robust opposition to Milosevic arose, and supported opposition parties and civil society groups, notably the Center for Free Elections and Democracy, in defeating Milosevic at the ballot box. In the ensuing years, NDI supported large-scale political party building and reform efforts, enabling mainstream parties build branches, develop policy, create opportunities for women and youth politicians, and engage in public debate adapting methodology of the U.S. Commission on Presidential Debates. The Institute has helped women, Roma, Albanian, Bosniak, and other ethnic minorities, LGBT groups, and persons with disabilities to be politically enfranchised as voters, advocates, watchdogs, and elected leaders. NDI supports mainstream politicians and civic leaders in efforts to check extremism and populism, and domestic election observation to inform citizens on the conduct of the election process. 
NDI programs in Serbia have been funded by the U.S. Agency for International Development and the National Endowment for Democracy.
Get Involved
NDI's work upholds the idea that democracy is a human right – a principle enshrined in the Universal Declaration of Human Rights. But it's a human right that many around the world still struggle to attain. You can be part of the solution. Join the movement for democracy.