You are here
Overview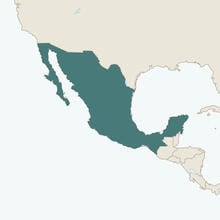 Organized crime and violence continue to pose serious challenges to democratic institutions in Mexico. Despite concerted efforts by the Mexican government to combat organized crime and reform the judiciary system, rates of crime, violence and impunity remain high.
Continued incidents of disappearances and human rights violations point to abuses by security forces and decreased public confidence in the authorities. Creating opportunities for dialogue and exchange between municipal officials, citizens and civil society is crucial to build public trust and develop policies that reduce insecurity and build confidence. Citizen participation in the development of crime prevention and human rights policies, and later oversight of their implementation can also boost confidence in democratic institutions. In response, NDI is working with government officials, political parties and civic groups to increase the transparency and oversight of government supported crime prevention programs in target states. NDI trains civic groups on skills essential to political advocacy and political parties and government officials on tactics to improve outreach to citizens. NDI has worked with political parties to improve internal democracy, transparency and outreach to new sectors since 1999. Since 1991, NDI has worked with civic groups implementing advocacy and monitoring campaigns pertaining to citizen security, electoral reform, the environment, transparency, people with disabilities and women's political participation.  NDI programs in Mexico are implemented through its field office in Mexico City, which was established in 2004.
Get Involved
NDI's work upholds the idea that democracy is a human right – a principle enshrined in the Universal Declaration of Human Rights. But it's a human right that many around the world still struggle to attain. You can be part of the solution. Join the movement for democracy.