You are here
Overview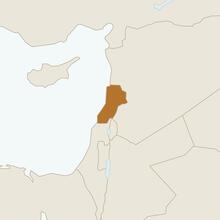 After years of political deadlock, Lebanon's struggling democratic institutions have managed to overcome sectarian divisions to adopt a long-awaited electoral law and put in place preparations for upcoming parliamentary elections in May 2018. This progress was made in the midst of considerable economic and political challenges -- since the end of the civil war, the country has seen periods of violence compounded by challenges arising from the Syrian conflict, including the recent influx of more refugees per capita than any other country. Endemic corruption and failing infrastructure are driving a new generation of candidates and voters to participate in the political process.
In 1995, NDI responded to requests to launch citizen-driven efforts to monitor and support Lebanon's nascent democratic institutions. With elections as a natural entry point, the Institute helped establish the Lebanese Association for Democratic Elections (LADE), now a preeminent election observation organization. NDI has also helped Lebanese actors consider public opinion to develop more issue-oriented policies and bolster advocacy skills of civic groups fighting for better service provision. Ahead of the May 2018 parliamentary elections, NDI is working with political parties and independent movements to respond to voter expectations as they prepare to campaign. The Institute continues to support non-partisan monitoring of the process through a partnership with the Lebanese Transparency Association (LTA) to monitor campaign finance. In March 2018, NDI is organizing a pre-election assessment mission to evaluate preparations for the polls.
Get Involved
NDI's work upholds the idea that democracy is a human right – a principle enshrined in the Universal Declaration of Human Rights. But it's a human right that many around the world still struggle to attain. You can be part of the solution. Join the movement for democracy.