You are here
Overview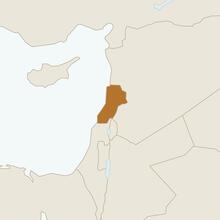 After decades of poor public services, increasing national debt, and failing infrastructure, the Lebanese government's decision to impose new taxes in October 2019 sparked spontaneous protests that quickly grew into a larger movement. The protesters demanded the formation of a new technocratic government an end to the sectarian system which has allowed widespread corruption to flourish for years, and a plan for resolving the nation's current economic crisis. These protests lead to the resignation of prime minister Saad Hariri and his government at the end of October, and the formation of a new government under Hasan Diab in January. While the government has claimed it will address the concern of the protesters, so far the government has taken few concrete steps to address their concerns and opposition to the government remains strong. It remains to be seen whether leaders will act to achieve meaningful democratic change.
In 1995, NDI responded to requests to launch citizen-driven efforts to monitor and support Lebanon's nascent democratic institutions. The Institute helped establish the Lebanese Association for Democratic Elections (LADE), now a preeminent election observation organization. NDI has also helped Lebanese actors analyze public opinion to develop more issue-oriented policies and bolster advocacy skills of civic groups fighting for better service provision. Ahead of the May 2018 parliamentary elections, NDI worked with political parties and independent movements to respond to voter expectations as they prepared to campaign, and partnered with the Lebanese Transparency Association (LTA) to monitor campaign finance. NDI fielded a pre-election assessment mission in March 2018 and an International Election Observation Mission for the parliamentary election in May. Post-election, the Institute has focused on promoting youth participation in political life, most recently through a series of televised youth debates on current issues conducted in partnership with the television network, MTV.
Get Involved
NDI's work upholds the idea that democracy is a human right – a principle enshrined in the Universal Declaration of Human Rights. But it's a human right that many around the world still struggle to attain. You can be part of the solution. Join the movement for democracy.