You are here
Overview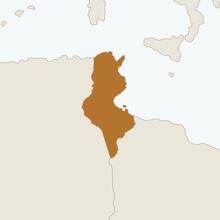 As Tunisia marks the 10th anniversary of its 2011 revolution, NDI continues to partner with Tunisian citizens and civic organizations to foster a more competitive and representative political environment where political parties compete on behalf of citizens' interests, legislators address constituent needs, and civil society engages actively in political and electoral processes.  
PARLIAMENTARY ASSISTANCE 
Through a number of different programs, NDI is able to offer assistance to the Assembly of People's Representatives (ARP). This includes convening a group of women MPs across parties around common issues including combating gender-based violence and strengthening their advocacy and policy-making skills. Through multi-party constituency offices, citizens meet with elected officials to voice their concerns. In previous years, NDI supported the formation of the Sustainable Development Network, a coalition of MPs, CSOs, and individuals dedicated to preserving Tunisia's natural resources. To encourage Tunisian youth to participate in the political process while bolstering ARP initiatives, NDI sponsors a rigorous internship program with a 4% acceptance rate for applicants in the 2020 cohort. Finally, NDI connects Tunisian parliamentarians with elected lawmakers in other countries in the MENA region and beyond to share best practices in developing effective legislative institutions, responsive policy, and collaborative legislation with CSOs in open parliamentary processes.
STRENGTHENING CIVIL SOCIETY 
NDI has supported Tunisian civil society organizations (CSOs) in observing elections since 2011. Drawing on its network of global election experts, NDI assisted civil society groups to recruit, train, and deploy thousands of citizen observers; collect and analyze findings; and communicate their conclusions. With NDI support, one observer group conducted the region's first parallel-vote tabulation, a methodology that allows groups to independently verify voter turnout and results. In 2019, NDI's six election observation partners issued a joint set of recommendations in 2019 to improve the integrity of Tunisia's elections and continually contribute to maintaining Tunisian citizens' faith in electoral institutions. NDI also supported several Tunisian CSOs in organizing Get-Out-the-Vote (GOTV) efforts to encourage women and youth participation. 
POLITICAL PARTY DEVELOPMENT 
NDI promotes engagement of Tunisian youth, women, disabled persons, and marginalized communities with and within political parties. Activities include developing women's wings in respective parties, advancing internal quotas for representation in party offices, enhancing leadership skills, formulating policy recommendations, and coordinating youth-organized parliamentary debates. NDI is currently supporting political parties to pilot new approaches to engaging local citizens, committing to address citizen needs, and collaborating across party branches and municipalities around concrete issues and policies that demonstrably improve citizens' lives. NDI also collaborates with several local civil society organizations to promote citizen engagement and accountability at the municipal level. 
FOCUS GROUP RESEARCH 
NDI conducts qualitative public opinion studies and shares the findings with decision makers, including political parties and parliamentary groups. Through these focus groups, NDI has found that citizens consistently rank the economy as a priority concern. Despite focus group respondents' frustration with the slow pace of political progress and with their elected leaders, NDI's research has found that many Tunisians remain committed to democracy.
Get Involved
NDI's work upholds the idea that democracy is a human right – a principle enshrined in the Universal Declaration of Human Rights. But it's a human right that many around the world still struggle to attain. You can be part of the solution. Join the movement for democracy.