You are here
Overview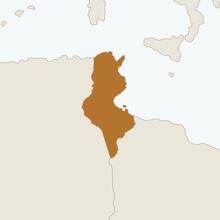 In January 2011, a citizen-led movement toppled the regime of authoritarian leader Zine El Abidine Ben Ali, ushering in an unprecedented political transition. Tunisians subsequently elected a National Constituent Assembly (NCA) tasked with drafting the country's new constitution.  After three years of negotiations, lawmakers ratified a new constitution in January 2014. Transparent and well-organized elections in fall 2014 marked the culmination of the constitutional phase in Tunisia's transition. Elected leaders must now tackle the pressing challenges of unemployment, insecurity, and disparities in regional development -- the issues that drove Tunisians into the streets in 2011.   
Since 2000, NDI has supported Tunisian democrats in their efforts to promote a more inclusive and participatory political environment. After opening an office in Tunis in 2011, NDI has led programs to foster a more representative political environment where  parliament conducts responsive legislating and oversight, civil society plays an active role in overseeing the political process, and political parties compete effectively on behalf of citizens' interests. While citizens hold high hopes for the parliament, the Assembly of Representatives of the People (ARP), many of its members have little experience as legislators and few staff and resources at their disposal. NDI currently supports political party caucuses and the parliamentary administration in drafting legislation, representing the interests of their constituents, overseeing the executive, and communicating with the public. NDI also conducts regular qualitative public opinion studies and shares the findings with decision-makers.
NDI has previously supported Tunisian observer groups to monitor elections in both 2011 and 2014. With NDI assistance, Mourakiboun conducted advanced statistically-based observation, also known as a parallel-vote tabulation (PVT), of the 2014 elections, enabling them to verify official election results and bolster Tunisians' confidence in the election process and results. NDI has also supported political parties lead effective election campaigns, effectively communicate with citizens, and constructively engage with other parties, with a particular emphasis on helping women and youth access leadership positions.
Get Involved
NDI's work upholds the idea that democracy is a human right – a principle enshrined in the Universal Declaration of Human Rights. But it's a human right that many around the world still struggle to attain. You can be part of the solution. Join the movement for democracy.