You are here
Overview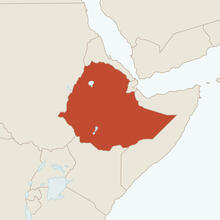 As Ethiopia takes historic but tenuous steps toward democracy, NDI has recently opened operations in the country and is working to support local initiatives for greater civic participation and stronger political parties in a multi-party system. The Institute is working with a new consortium of Ethiopian civil society groups to improve their capacity to monitor the electoral process. Programming is designed to include technical and financial assistance for long-term monitoring of the pre-election period, voter registration, party campaigns, and Election Day and post-election observation. Special program  initiatives are also being pursued to support local civil society to monitor and combat violence against women in elections (VAW-E) and to promote active roles for often marginalized ethno-linguistic communities. The Institute is also working with registered national and regional political parties, both established and newly emerging ones, to strengthen their structures and help them to better develop policy priorities and platforms, engage with citizens, promote leadership roles for women, and effectively communicate among members and party branches. 
Ethiopia has  witnessed an unprecedented opening of its civic space since the selection of Dr. Ahmed Abiy as Prime Minister in 2018. With support from the United States Agency for International Development (USAID), the National Endowment for Democracy (NED), and the U.S. Department of State's Bureau of Democracy, Human Rights, and Labor (DOS/DRL), NDI's new programming in Ethiopia seeks to support this important local momentum. It seeks to further expand civic space; promote broad inclusion of citizens' views; support domestic citizen-led election observation; strengthen the capacity of political parties to effectively contribute to a peaceful transition process; and support the development of evidence-based policy platforms.
Get Involved
NDI's work upholds the idea that democracy is a human right – a principle enshrined in the Universal Declaration of Human Rights. But it's a human right that many around the world still struggle to attain. You can be part of the solution. Join the movement for democracy.