You are here
Overview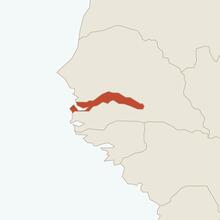 In a historic election on December 1, 2016, Gambians elected Adama Barrow as president, ending over two decades of autocratic rule under former military leader Yahya Jammeh. Barrow's election united opposition parties and ushered in high voter expectations for democratic governance. In April 2017, with the support of USAID, NDI deployed an assessment mission to The Gambia to assess the new administration's immediate needs during the transition, which revealed the necessity to support communications management. NDI followed up with two technical assistance missions, first in May 2017 to conduct training on coordination and information sharing within the Office of the President, and again in November 2017 to consult with government ministers and permanent secretaries on external communications strategies.
Moving forward, the Barrow Administration is committed to constitutional reform. Although The Gambia's current constitution contains progressive provisions, such as those that protect checks and balances and personal liberties, former President Jammeh frequently contravened, amended and undermined the constitution to maintain his grip on power and close the political space in which civil society could operate in The Gambia. With funding from the National Endowment for Democracy, NDI is supporting a constitutional reform process that is inclusive of citizen priorities and concerns, through which NDI conducted public opinion research to gather citizen views on the reform process to share with decision-makers leading reform efforts.
Click here for more information about NDI's programs in The Gambia.
Get Involved
NDI's work upholds the idea that democracy is a human right – a principle enshrined in the Universal Declaration of Human Rights. But it's a human right that many around the world still struggle to attain. You can be part of the solution. Join the movement for democracy.