You are here
Overview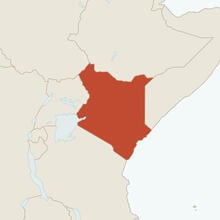 Since 1993, NDI has supported Kenyan efforts to strengthen democratic institutions and advance democratic reforms, including political party development and dialogue, issue-based policy development, women's inclusion, youth engagement, citizen and international election observation and political and electoral reform initiatives. NDI has also worked with national legislative caucuses, political parties and electoral institutions to develop a framework for multiparty dialogue on key political issues, including political party primary reform and the strengthening of party leagues representing women, youth and people with disabilities. 
Currently, NDI supports political parties to enhance electoral integrity, broaden inclusion and facilitate a more participative electoral environment for candidates from historically marginalized groups. In coordination with political parties, parliament and electoral institutions, NDI is strengthening support mechanisms for aspiring candidates from marginalized and historically under-represented backgrounds; and facilitating complementary initiatives at national and county levels promoting greater respect for the human rights of marginalized communities. In partnership with Kenyan organizations and think tanks, NDI also promotes financial accountability and transparency through the analysis of public expenditure, fiscal reporting and advocacy on public financial management and debt financing issues.
Get Involved
NDI's work upholds the idea that democracy is a human right – a principle enshrined in the Universal Declaration of Human Rights. But it's a human right that many around the world still struggle to attain. You can be part of the solution. Join the movement for democracy.