You are here
Overview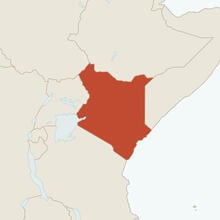 On March 4, 2013, a record 12 million Kenyans participated peacefully in the first elections since post-election violence broke out in 2007 and 2008. Despite some flaws in the electoral process, domestic and international election observers characterized the polls as mostly credible. The elections marked the first polls since the passage of a new constitution in August 2010, which introduced sweeping changes to the political system, including the creation of a devolved system of government that transfers authority from the national level to 47 newly-created counties and affirmative action for underrepresented groups. The Kenyan government and its citizens still face several political and logistical obstacles to implementing the constitution and transitioning to a more decentralized government.Though the constitution provides for a two-thirds gender balance at the national and subnational levels of government, the results did not come close to achieving this gender ratio at any level of government.
NDI has supported Kenyan efforts to strengthen democratic institutions and advance democratic reforms since 1993. NDI worked with political parties, women candidates, election observation groups, and youth during the 2013 elections. NDI continues to conduct research on citizen issues, build the capacity of political parties to address constituent concerns and work with devolved county branches, and strengthen women and youth leaders ability to run for office ahead of the 2017 elections.  
Get Involved
NDI's work upholds the idea that democracy is a human right – a principle enshrined in the Universal Declaration of Human Rights. But it's a human right that many around the world still struggle to attain. You can be part of the solution. Join the movement for democracy.