You are here
Overview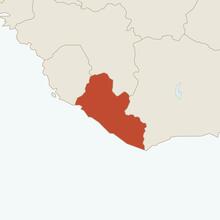 After voting in Africa's first elected woman head of state in 2005, Liberians experienced another historic election in 2017 as the country ushered in its first peaceful transfer of power from one democratically elected leader to another since 1944. Following the election, the country is looking to build on this milestone towards the institutionalization of a resilient democracy that delivers for its people.
NDI first worked in Liberia to assist in voter education and election monitoring for the country's 1997 elections and has continuously worked in Liberia since 2003. NDI has supported Liberian civil society organizations (CSOs) to conduct civic and voter education campaigns, develop coalitions and conduct advocacy campaigns, and monitor elections; trained women political leaders; supported political parties to be more inclusive and better represent citizens; and worked with legislatures to build institutional structures and engage with citizens. 
NDI is currently supporting legislative structures and CSOs to cooperate on addressing the issues that most greatly affect Liberians. To help CSOs to better understand how to navigate legislative structures and advocate more strategically for policy change, NDI is training CSOs on the policymaking process and working with them on developing strategic legislative advocacy plans. NDI is also organizing issue roundtables with legislators and CSO leaders to open doors for collaboration on common policy challenges. The Institute is also supporting party legislative caucuses to set policy agendas that most directly address their constituent's interests, and is supporting legislative committees to play an enhanced role in policy debate and development.
Click here for more information about NDI's programs in Liberia.
Get Involved
NDI's work upholds the idea that democracy is a human right – a principle enshrined in the Universal Declaration of Human Rights. But it's a human right that many around the world still struggle to attain. You can be part of the solution. Join the movement for democracy.