You are here
Overview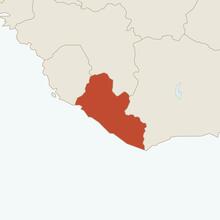 After electing Africa's first woman head of state in 2005, Liberians experienced another historic election in 2017 as the country ushered in its first peaceful democratic transfer of power since 1944. Following the election, the country is looking to build on this milestone towards institutionalization of a resilient democracy that delivers for its people.
NDI first worked in Liberia to assist in voter education and election monitoring for the country's 1997 elections and has continuously worked in Liberia since 2003. During the 2017 elections, NDI implemented an international election observation mission, supported civil society organizations to conduct issue-based civic and voter education campaigns, trained women political leaders, supported citizen observers to observe all phases of the electoral process, and helped political parties to train and deploy pollwatchers. NDI is currently providing technical assistance to strengthen the capacity of political parties to participate in Liberia's political processes by working with parties to enhance internal democracy, increase accountability to constituents, and expand parties' external engagement. NDI is also partnering with the Elections Coordinating Committee (ECC), a network of civil society organizations, to drive momentum for electoral reform. NDI's current programming in Liberia is funded by USAID.  
Click here for more information about NDI's programs in Liberia.
Get Involved
NDI's work upholds the idea that democracy is a human right – a principle enshrined in the Universal Declaration of Human Rights. But it's a human right that many around the world still struggle to attain. You can be part of the solution. Join the movement for democracy.