You are here
Overview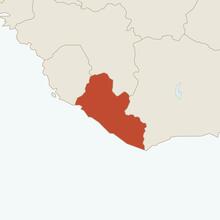 Liberia is in transition. Celebrating more than a decade of peace since the end of its civil war in 2003 and surviving the Ebola crisis, the country is moving past a focus on political stability and towards building a resilient democracy that delivers for its people. After electing Africa's first woman head of state, President Ellen Johnson Sirleaf, in 2005, Liberians face another historic election  in October 2017 when the country hopes to usher in its first post-war democratic transfer of power.
NDI first worked in Liberia to assist with voter education and election monitoring for the country's 1997 elections, and has continuously worked in Liberia since 2003. NDI is currently partnering with the Elections Coordinating Committee (ECC), a network of civil society organizations (CSOs), to monitor the  upcoming election process including voter registration, the campaign period and election day. NDI will complement domestic observation efforts by deploying an international observation mission to monitor election preparation and promote a peaceful and credible election. Additionally, NDI is providing assistance to Liberian CSOs to encourage those traditionally marginalized from political processes, including women and youth, to engage in the upcoming elections by mobilizing around issues that they find most important in their daily lives. NDI previously worked with the Liberian legislature to be a more open, transparent and citizen-centered body by creating more entry points for citizens, and with civil society to engage in evidence-based issue advocacy and monitor the legislature's activity.  Click here for more information about NDI's international election observation mission to Liberia.
Get Involved
NDI's work upholds the idea that democracy is a human right – a principle enshrined in the Universal Declaration of Human Rights. But it's a human right that many around the world still struggle to attain. You can be part of the solution. Join the movement for democracy.