You are here
Overview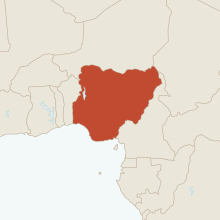 Since Nigeria's 1999 transition from military to civilian rule, NDI has worked closely with Nigerian groups to support the development of the country's democratic institutions. Through partnerships with local organizations, NDI supports campaigns that aim to promote electoral integrity, combat drivers of political insecurity and violence, increase voter participation and education, and enhance the inclusion of marginalized groups in Nigeria ahead of, during, and after state and national elections.
NDI is currently supporting partners to implement initiatives around Nigeria's upcoming 2023 general elections. NDI is supporting Yiaga Africa to observe the electoral process using the parallel vote tabulation (PVT) methodology. Yiaga Africa's observation of the 2023 general elections will be one of the largest PVTs in the world. 
Mis- and disinformation are recognized as some of the most significant threats to a just and effective democracy. NDI is working with the Center for Democracy and Development (CDD) to counter this threat by deploying civic education and fact checking platforms. NDI is also working to create opportunities for greater civic engagement through 9jaTalks, a digital online platform that fosters civic education, citizens' trust, and citizen engagement in the 2023 general elections and beyond.
Fostering an environment that enables the full and equal participation of historically marginalized groups in Nigeria is a key priority for NDI. Through partnerships with civil society organizations representing marginalized populations, NDI is employing a multipronged approach to strengthening inclusive electoral processes. NDI is supporting civil society groups to carry out campaigns that aim to increase the political participation of young people, persons with disabilities, and women throughout Nigeria. Together, some of NDI's partners developed and are advocating for national priority agendas around the 2023 elections that promote the electoral rights of women, young people, and persons with disabilities.
In partnership with the International Republican Institute (IRI), NDI is deploying an international election observation mission to assess the electoral process and show international support for Nigeria's 2023 presidential elections. The mission aims to contribute to more peaceful, inclusive, transparent and credible electoral processes in Nigeria by providing analysis of the election environment, observation of election day procedures, and recommendations for practical steps to improve election processes.
NDI Statements on Preparations for Nigeria's 2023 Elections:
Get Involved
NDI's work upholds the idea that democracy is a human right – a principle enshrined in the Universal Declaration of Human Rights. But it's a human right that many around the world still struggle to attain. You can be part of the solution. Join the movement for democracy.