You are here
Overview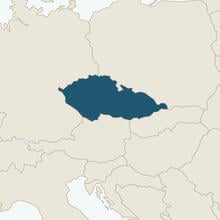 Czechoslovakia began its transition to democracy in 1989 following the heralded "Velvet Revolution" which swept the Czechoslovak Communist party from power. Following its "Velvet Divorce" from Slovakia in 1993 and led by playwright and president Vaclav Havel, the Czech Republic ably developed a multiparty political system, civil society, and independent media, joining NATO in 1999 and the European Union in 2004. More recently, new political formations have challenged mainstream political parties as corruption, renewed political engagement by Moscow, minority rights, immigration are among leading topics in the country's political discourse.
In the early 1990s, NDI supported local civil society organizations foster grassroots citizen advocacy groups in Jihlava, Plzen, and other communities around the country.
As part of a regional program focused on combating religious-based discrimination and xenophobia that started in 2016, NDI has engaged Czech civic groups that champion ethnic, religious, and racial tolerance to build coalitions and raise public awareness on religious and ethnic tolerance. This included a coalition of Jewish, Roma, and Muslim groups that worked with university students from the three minority groups on building interethnic bonds and promoting youth civic engagement.
NDI is presently supporting political actors to engage young people through modernized communication strategies and leadership skills, as part of NDI's Central Europe Democracy Initiative (CEDI), which enables young politicians to engage each other and experts from outside of the region on efforts to reinvigorate mainstream, democratic politics.
Starting in 2009, NDI has partnered with the Czech parliament in sharing its institutional expertise with legislatures in the Balkans, primarily developing the research and lawmaking capacities, improving committee operations, legislative transparency and civic engagement.
As part of its Central Europe Democracy Initiative and support to the European Democracy Youth Network (EDYN), NDI engages young people active in politics and civil society in leadership skills development.
Get Involved
NDI's work upholds the idea that democracy is a human right – a principle enshrined in the Universal Declaration of Human Rights. But it's a human right that many around the world still struggle to attain. You can be part of the solution. Join the movement for democracy.