You are here
Overview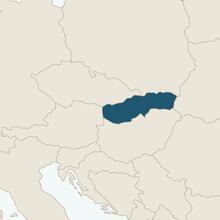 Slovakia got off to a slow start in its democratic transition following its "divorce" from the Czech Republic in 1993, as then Prime Minister Vladimir Meciar clamped down on civil society and independent media. The opposition managed to unseat him in 1998 elections, and democratic development and economic transformation thereafter were strong. Slovakia quickly earned European Union and NATO membership. A competitive, multiparty system set in, and civil society groups became fixtures in the political firmament. Women's political representation has advanced steadily. Slovakia's large Roma population struggles to find access to political power and new groups, among them LGBT citizens, are standing up for their rights, as once-marginal forces on the far-right find increasing favor among voters.
NDI supported grassroots efforts in Slovakia in the Meciar era, introducing community organizing in municipalities across the country—a practice that has proved enduring. The Institute supported first-time election and media monitors in the bellwether 1998 elections, and went on to help parliament inaugurate an internship program, enable politically active women and young people to advance in their parties.  NDI has steadily supported efforts by Roma political leaders to attain public office, most notably in the success of Peter Pollak to become the first-ever Roma member of the Slovak parliament.  The Institute is presently engaging Roma and other minority groups to combat racism and xenophobia as far-right groups gain ground amidst the refugee crisis.
Get Involved
NDI's work upholds the idea that democracy is a human right – a principle enshrined in the Universal Declaration of Human Rights. But it's a human right that many around the world still struggle to attain. You can be part of the solution. Join the movement for democracy.