You are here
Overview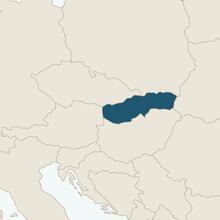 Present in Slovakia since 1993, NDI initially supported community organizing in towns across the country, which helped to galvanize grassroots voter participation and citizen-based election observation in landmark 1998 elections. These elections in turn propelled Slovakia's democratic development, economic transformation, and led to European Union and NATO membership. NDI helped the Slovak National Assembly launch a legislative internship program and constituency outreach service, and worked with the country's leading political parties to develop youth branches. These efforts drew many young people into public service, some of whom went on to serve in parliament. Through NDI, Slovak election experts and parliamentary leaders have shared their experiences with peers in the Balkans and former Soviet Union.
NDI has supported Slovakia's large Roma community, which has struggled to attain equal rights and representation within government institutions and political parties. NDI has reached more than 5,000 individuals in 400 towns. Approximately 170 Roma--including the first-ever successful Roma candidate for parliament--have won elected office drawing on NDI training.
NDI has engaged Roma and other minority groups to help combat xenophobia and religious-based discrimination. For the first time, Christian, Jewish, and Muslim leaders have engaged in public dialogue and school tours to discuss faith-based communities in Slovakia and the principle of religious tolerance.
NDI also supports political actors to engage young people through modernized communication strategies and leadership skills, as part of its Central Europe Democracy Initiative (CEDI), which enables young politicians to engage each other and experts from outside of the region on efforts to reinvigorate mainstream, democratic politics.
As part of its Central Europe Democracy Initiative and support to the European Democracy Youth Network (EDYN), NDI engages young people active in politics and civil society in leadership skills development.
Get Involved
NDI's work upholds the idea that democracy is a human right – a principle enshrined in the Universal Declaration of Human Rights. But it's a human right that many around the world still struggle to attain. You can be part of the solution. Join the movement for democracy.