July 2016 | #ILF2016: International Leaders Learn About U.S. Political State of Play
News from the National Democratic Institute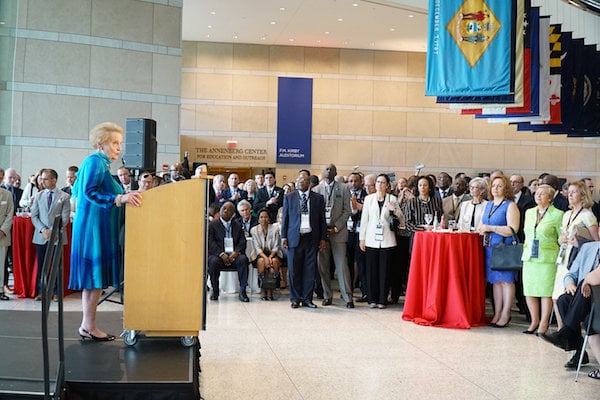 NDI Chairman Madeleine Albright welcomes international guests to the 2016 International Leaders Forum at the National Constitution Center in Philadelphia.
Featured Stories
Democracy stories from around the world on NDI.org
Staff Insights
From DemocracyWorks, a blog written by NDI staff members
Donate to NDI
Help build democratic societies around the world by supporting the work of the National Democratic Institute. Your tax-deductible donation will help bring about a more peaceful, democratic and just world.
National Democratic Institute
455 Massachussetts Avenue NW
Washington, DC 20001
Unsubscribe from receiving this newsletter
{domain.address}